Hallo Meiden,
er is een nieuw Challengeblog gestart en heet het Fuzzy Wuzzy challengeblog.
Coming soon.... September 3rd, 2010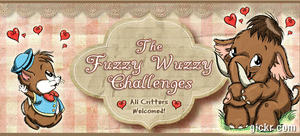 You know it ladies and gents', just what Blogland needs.....
another challenge blog!!!Stay tuned, there are more details to come as Kellie, Kylie and I prepare
for the big reveal that first Friday in September!!
Ook is er een mooie Candy te winnen als je volger word en het blinkie plaatst
En natuurlijk even een reaktie achterlaat.
wilde dit even delen voor degene die het nog niet weten.
Succes Dames:)
Tikled pink stamps
Dit zijn o.a de prijzen in de Candy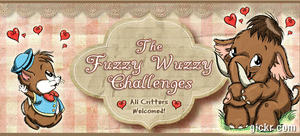 Bij
FuzzyWuzzyChallenge
.
Liefs
Sonja